strategy / branding / concept / design / illustration
During my graduation project for my bachelors in Communication and Multimedia Design, I joined design agency Airsolid. I did a branding project for Transgender Netwerk (Transgender network), a non-profit organisation who aims to make society aware of gender diversity and supports transgender people.
I worked on the project by myself, with the support of Airsolid. I did research, hosted branding sessions with the client, developed the concept, and designed every brand element, including a brand book. 
My graduation project was rewarded with a 9.
The question it all started with was 'how can we discover our values, mission and vision and translate these to a brand identity that's both distinctive and recognizable'. 
The biggest challenge was how to visually translate the concept of gender diversity, without it being stereotypical.
Gender comes in all shapes (Dutch: Gender in alle vormen)
The concept amplifies the voices of the diverse people in the transgender community. Nobody is the same and that's exactly what makes people special. The concept shows that gender is more than a binary scale and goes way beyond male or female. Everybody has the right to be themselves and express their own gender identity the way they want. The idea of the different shapes of gender is translated through a visual metaphor with unique, abstract and hand-drawn shapes.
I designed a brand book to inspire people with who Transgender Netwerk is and to make it easier for their designers to use the new brand identity.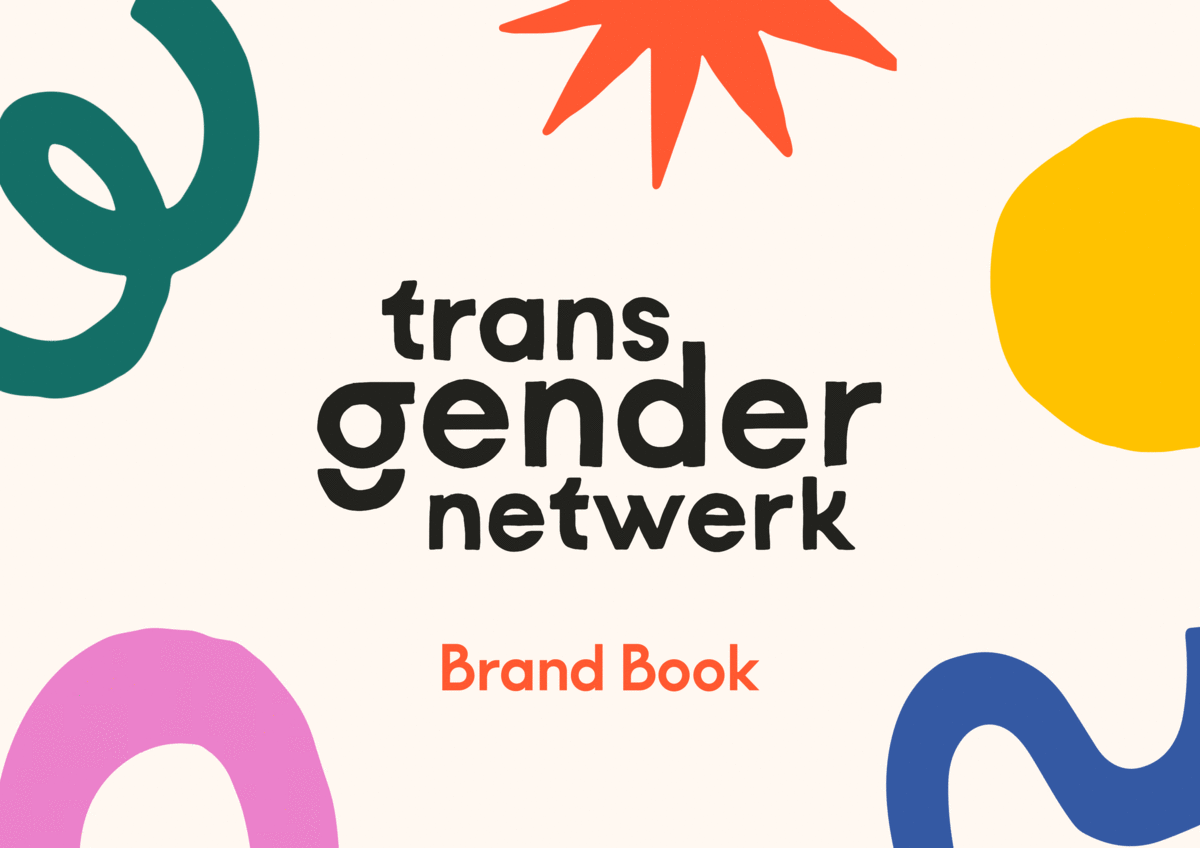 I transformed the unique shapes into characters, that can be used when the aim is to convey emotion or personality. I used the shapes to make these characters as inclusive as possible. I wanted everyone to be able to identify themselves with these whimsical creatures.
I created a new logo voor Transgender Netwerk. They wanted a bigger focus on gender identity, so I visually emphasized the word gender. The logo is hand drawn, to match the visual style of the entire identity.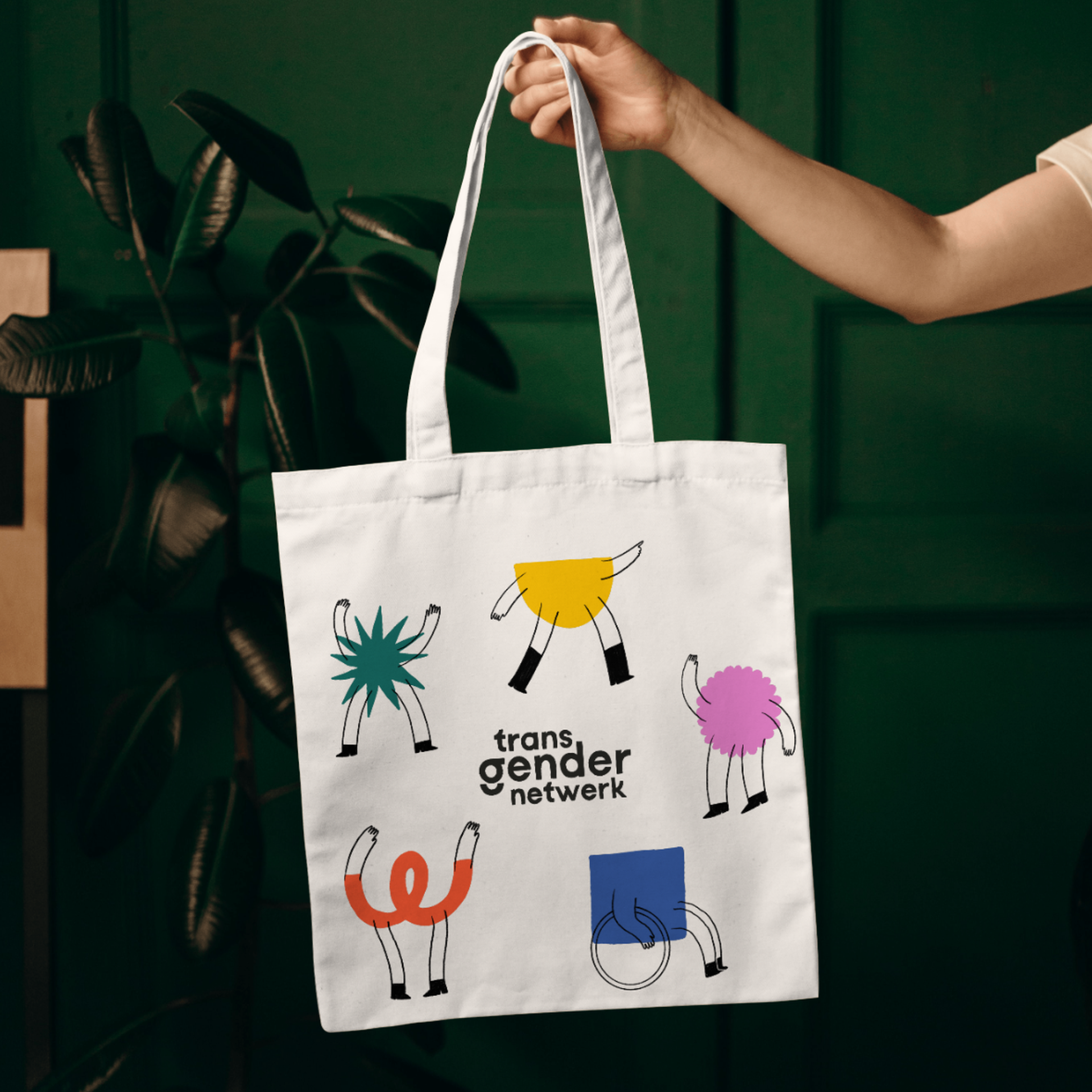 To show how the brand identity works online, I created a prototype for the Transgender Netwerk website.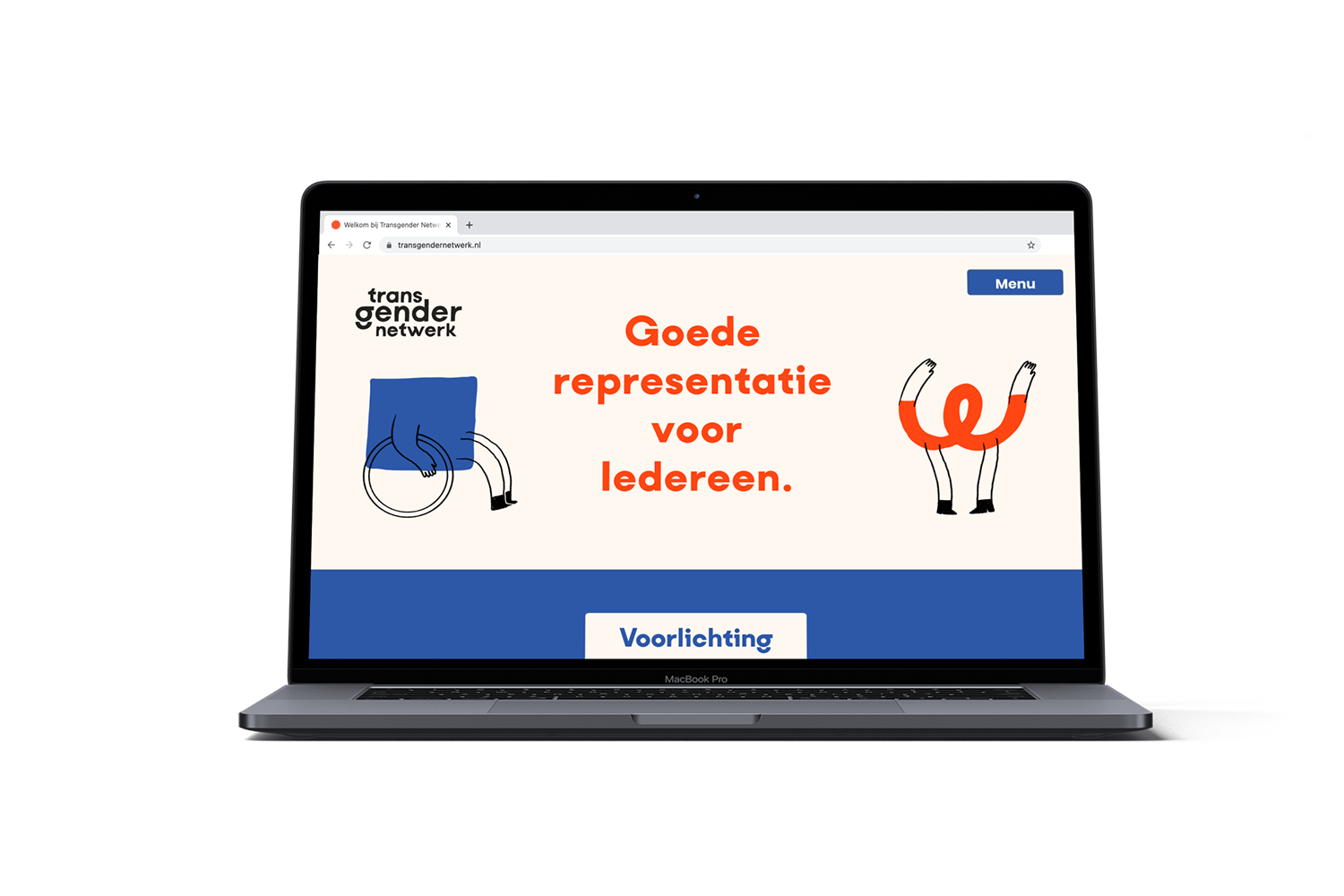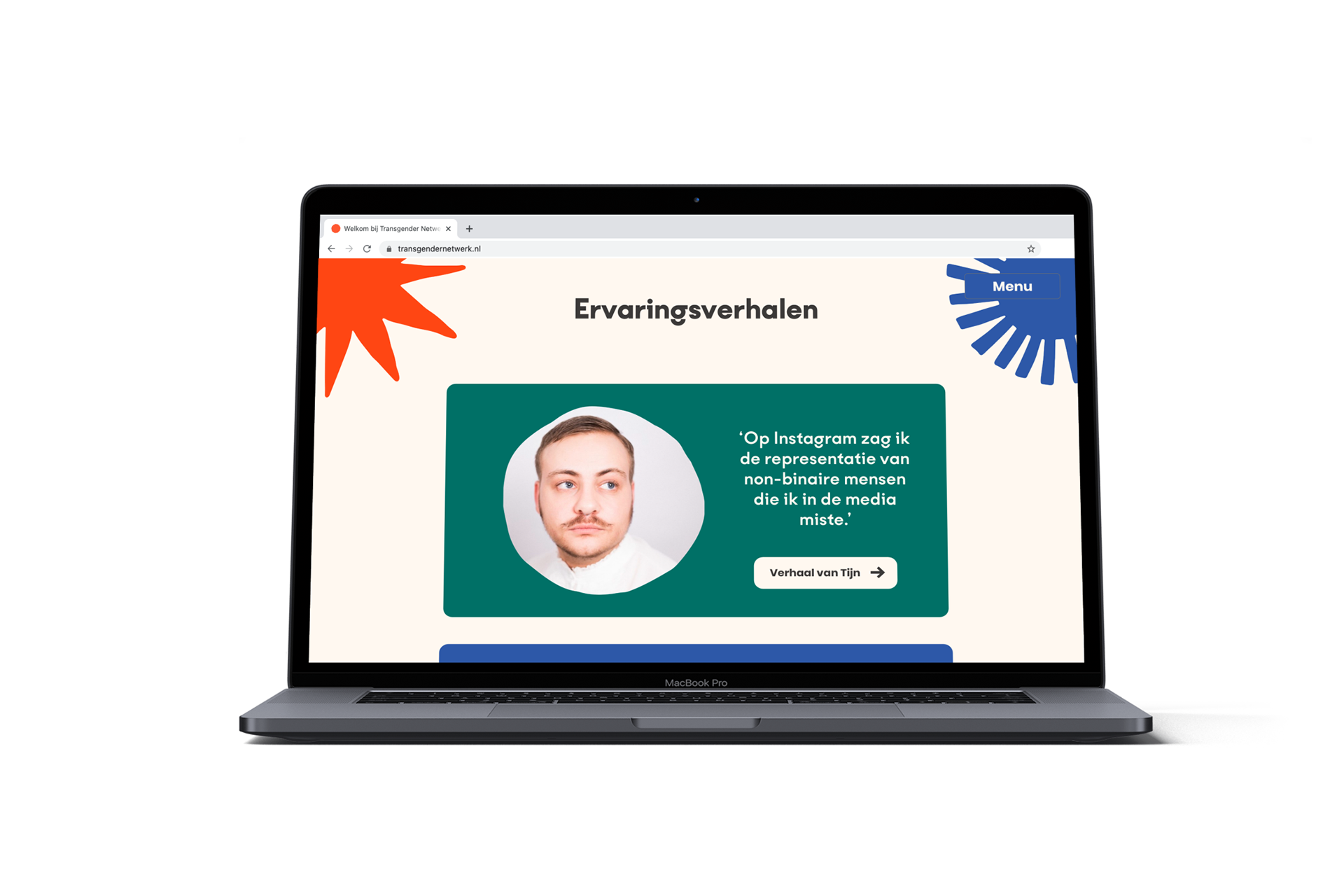 I created templates for Transgender Netwerk to use for their social media. I wanted the visual identity to show up in different ways and create a diverse, approachable and inviting feed.